COMPOSERS A-Z ->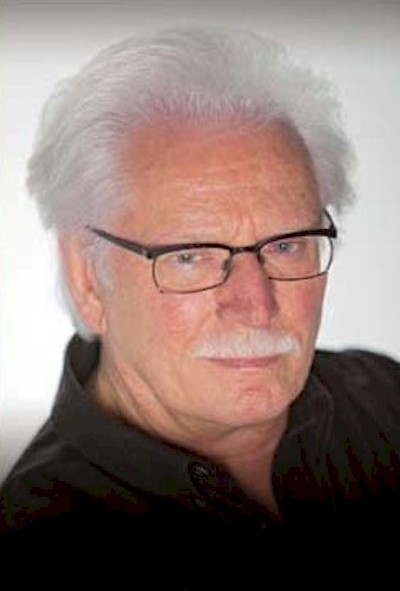 York Höller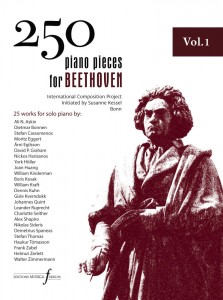 Sheet Music Vol. 1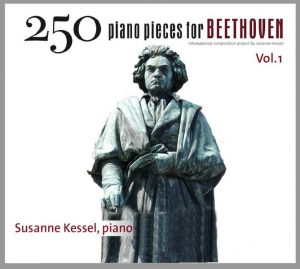 CD Vol. 1
York

Höller
(DE)
– Weit entfernt und doch so nah
York Höller about his piano piece "Weit entfernt und doch so nah":
"Almost 250 years separate us from the occasion of Beethoven's birth – this is certainly a large temporal distance. We, as composers today, are stylistically far from Beethoven. And yet there is a certain mental proximity in the composition or the technical area and in relation to the momentum of the "permanent implementation". The implementation sometimes reached enormous proportions in Beethoven's symphonies, with the exposition and recapitulation, on the other hand, to seem rather ruffled. This appears to be relevant with the compositional development of Beethoven. Just as Beethoven is still close to me I feel that this should be reflected in my piano piece as well. I used the tone letters that are contained in the name of Beethoven. Ludwig van (DGA) and then took the tone letters of his last name (BEEHE) to form two contrasting motifs used and developed by my own aesthetics. This was the compositional challenge that I enjoyed in the sense of a permanent implementation in the small space of about 3 minutes."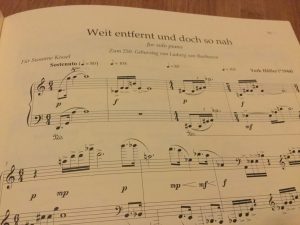 Sheet Music Edition Vol. 1 – available here: SHOP
Piano piece "Weit entfernt und doch so nah" – in concert:
7th September 2015 – world premiere – Post Tower Lounge, Bonn – Susanne Kessel, piano
29th September 2015 – Speicher am Kaufhauskanal, Hamburg – Susanne Kessel, piano
8th November 2015 – Studio der Beethovenhalle, Bonn – Susanne Kessel, piano
21st November 2015 – Bonner Kunstverein – Susanne Kessel, piano
12nd December 2015 – Sophienkirche, Wuppertal – Susanne Kessel, piano
25th February 2016 – Klavierhaus Klavins, Bonn – Susanne Kessel, piano
27th February 2016 – Studio M22, Köln – Susanne Kessel, piano
11th March 2016 – Arp Museum, Rolandseck – Susanne Kessel, piano
11th May 2016 – Augustinum, Bad Neuenahr – Susanne Kessel, piano
2nd July 2016 – Kunstmuseum Bonn – Susanne Kessel, piano
10th September 2016 – Roisdorfer Mineralquellen – Susanne Kessel, piano
11th September 2016 – Schloß Raesfeld – Susanne Kessel, piano
3rd Oktober 2016 – Poppelsdorfer Schloß "Pianodrom", Bonn – Susanne Kessel, piano
16th May 2017 – Foyer Européen, Luxembourg – Susanne Kessel, piano
15th July 2017 – Marktplatz Bonn / "Beethoven Countdown 17" – Susanne Kessel, piano
7th October 2018 – Schloß Raesfeld – Susanne Kessel, piano
26th March 2019 – Kammermusiksaal Beethoven-Haus – Susanne Kessel, piano
6th June 2019 – Galerie Wechselstrom, Vienna – Susanne Kessel, piano
6th September 2019 – TASTE Klavierfestival Ebertplatz, Köln – Susanne Kessel, piano
16th June 2021 – Musikhochschule Detmold – Sungwon Lee, piano
About York Höller (*1944)
Between 1963 and 1970, York Höller studied composition with Bernd Alois Zimmermann, electronics with Herbert Eimert, piano and conducting at the Cologne Musikhochschule, and
philosophy and musicology at the University of Cologne. He participated in the 1965 Ferienkurse at Darmstadt, and soon became established as one of the most promising German composers of his generation. He was invited by Karlheinz Stockhausen to work at the electronic studio of the WDR (West German Radio) in Cologne from 1971-72, and has subsequently been appointed director of the studio as a successor to Stockhausen. The commissioning of Arcus for the Ensemble InterContemporain in 1978 launched Höller's particular association with the French musical world. The technology at IRCAM offered Höller the opportunity to write a score which explored  he integration of live and electronically processed sound. The success of Arcus, performed throughout Europe and in the USA, led to a second EIC commission, Resonance, and to a sequence of compositions achieving an impressive synthesis of acoustic and electronic mediums. The 1980s also saw the composition of a number of purely acoustic pieces, including Piano Concerto No.1, written for Peter Donohoe and the BBC Symphony Orchestra and performed in Paris with Daniel Barenboim as soloist. The orchestral work Magische Klanggestalt has been played extensively throughout Europe, including tours to Scandinavia, Russia and Poland, by the Hamburg Philharmonic under Hans Zender, and the Berlin Philharmonic under Barenboim. Höller's opera Der Meister und Margarita (1984-89), a setting of Bulgakov's novel, was premiered at the Paris Opera, produced by Hans Neuenfels and conducted by Lothar Zagrosek. The work was subsequently staged by the Cologne Opera, and the composer has extracted a suite for soprano, orchestra, and tape, entitled Margaritas Traum. A recording of the Cologne production was released on Col Legno in 2000.
Photo gallery: York Höller in Bonn at "250 piano pieces for Beethoven"